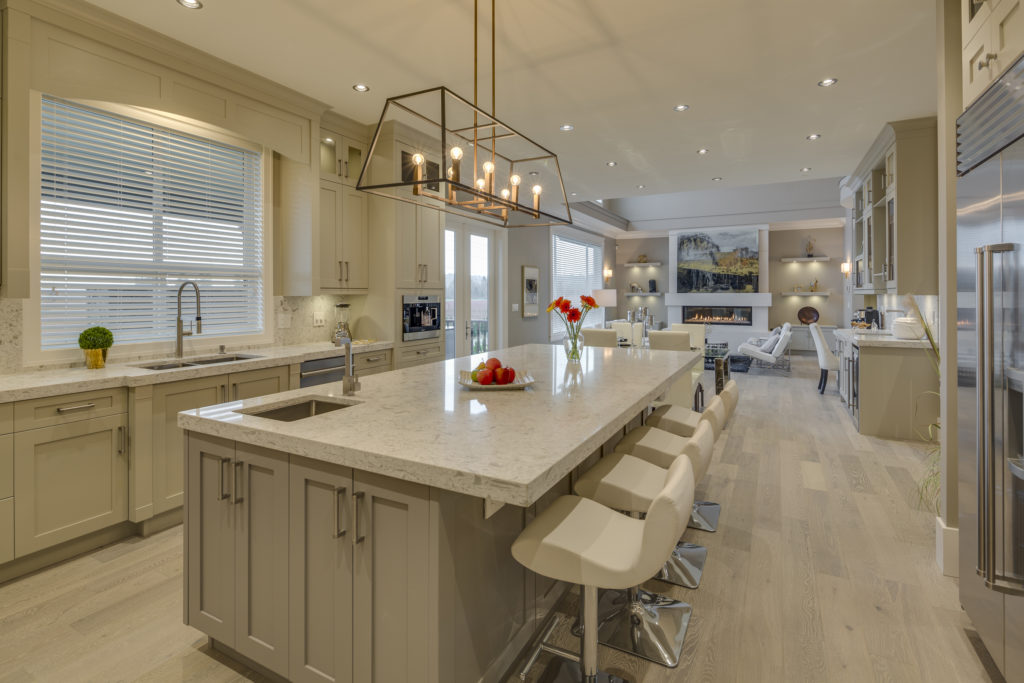 DVL Homes, a family business, a name that is synonymous with Quality when it comes to home construction in the Lower Mainland. Since 2004 our experienced team has been providing families with a home building process that is dedicated to meeting and exceeding your expectations. DVL believes in the pursuit and excellence of quality in not only our construction but our customer service. We trust that this website will help you to make the first step in joining other families in owning a home of unsurpassed value and craftsmanship; a DVL Home.
DVL Homes believes that our clients deserve to be fully satisfied with their new home and our building process. That's why our building program is designed to be an exciting and rewarding experience. You will work closely with the DVL team, including professional home designers and interior decorators, to create the home of your dreams. Once designed, our experienced and skilled craftsmen step in to turn your vision into a reality, paying great attention to detail and adhering to strict quality controls.
Having built several dozens of homes, DVL Homes knows what it takes to ensure a satisfied customer. This experience has strengthened our commitment to create an excellent home, to deliver the best possible quality and craftsmanship, and to enhance enjoyment and value of your home with our dedicated customer service program.
Using state of the art and innovative building technologies, we pride ourselves on consistent attention to detail in every spacious home we build. We are pleased to customize each home to suit our customers' needs and desires.
Our architects and designers take great pride in providing spacious new homes that are not only beautiful, they are built the way today's families live. With a choice of styles that have great curb appeal, you're sure to find a house you'll love to come home to.
But that's only the beginning. Once you're inside, you'll find a home that's built with the time-tested quality of our experience and with the features of today's families need. Whether you're looking for added features, convenience or luxury, our floor plans offer you the flexibility to ensure your new home reflects your individual needs and sense of style.
Whether you're new to the home buying process or not, DVL Homes understands it is perhaps the single largest financial decision you will make. We believe in making the home buying process as easy as possible, from arranging competitive financing to choosing the design theme for your new home, our experienced staff will be there to help you every step of the way.
Over the years many things have changed but the one thing that remains the same is our commitment to building quality and value into each of our homes, including yours.
Building homes with you in mind…